About us
Parrino's Pizza transforms any pizza creation into a special gourmet treat. We serve a wide range of pizzas that are sure to make you crave for more. Grab a slice or two from our restaurant, which is located at 45 Klora Road, Miranda NSW. We offer traditional pizzas such as Australiana, American, BBQ Chicken, Big Banana, Four Seasons and more. We are also known for our gourmet pizzas such as Chorizo, Capo Di Mafia, Bruschetta, Arny, Dee-licious, Eleni, Italiana, Nacho King and many more. We provide delivery services and we cater to any of your pickup requests. We also accept online orders.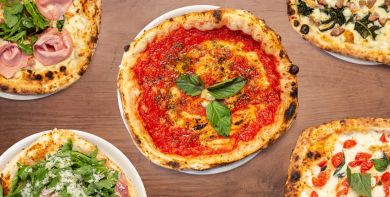 Reviews
Jimmy
"Delicious and piping hot ??????"
21/02/2020
Moniqui
"Great meal, great price and awesome service! Thanks team!"
20/02/2020